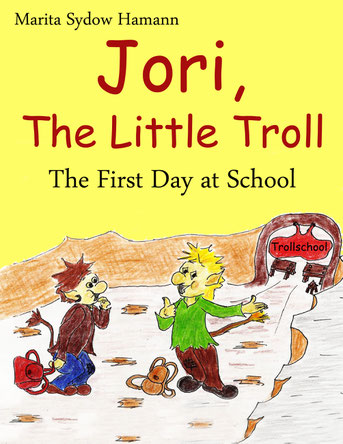 Childrens book Jori, the little troll: The first day at school for free! 31.7 - 1.8. 2017.
Do you believe in trolls?
There are a lot of fairytales and stories about trolls,
but those are only fairytales and stories. That's what the adults say.
I say: And there are trolls nevertheless!
They live in the woods in Sweden and Norway,
only as big as half a pencil and they are very, very shy.
The troll I want to talk about called Jori,
lives in a small troll village in Småland – in the forest of course.
Jori is five years old and it's his first day of school. There he will learn strange new things, like walking quietly and becoming invisible.

A read aloud story with colorful pictures.
Recommended for children ages 4-8.